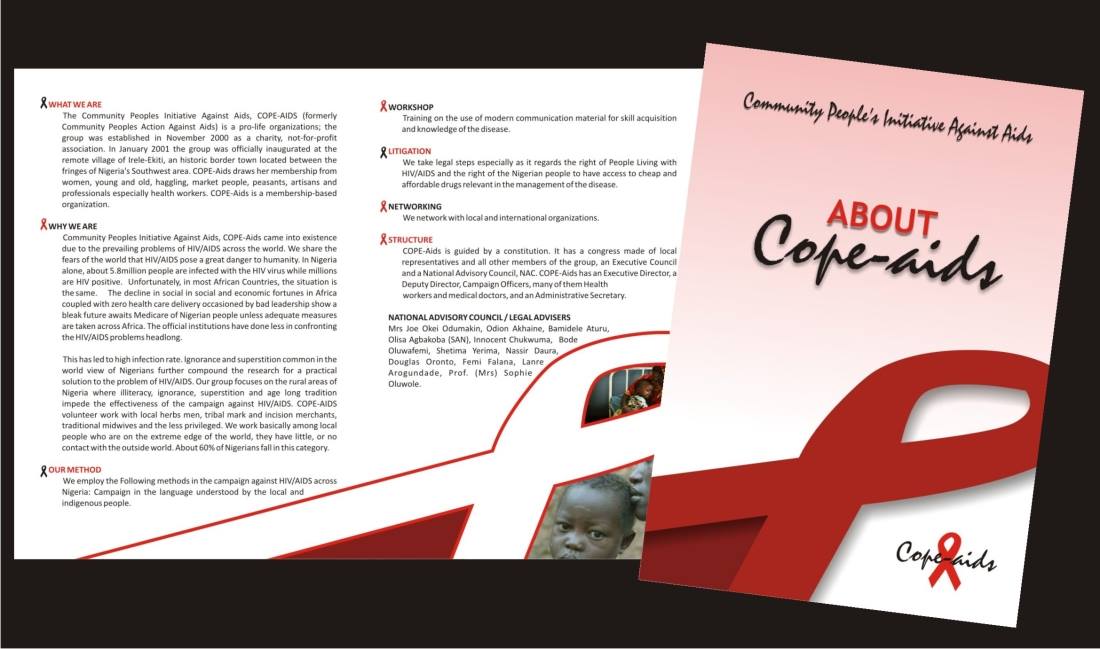 OUR METHODS
We employ the following methods in the campaign against HIV/AIDs across Nigeria.
CAMPAIGN: in the language understood by the local and indigenous people.
WORKSHOP:
Training on the use of modern communication material for skill acquisition, knowledge and capacity building.
LITIGATION:
We take legal steps, especially as it regards the right of People living with HIV and AIDS, (PLWHA) and the right of access to decent and affordable health and medicine relevant in the management of HIV and AISs and other health hazards.
NETWORKING:
Network with local and international organisations
STRUCTURE:
COPE-AIDS is a women-driven and women dominated group guided by a constitution. It has a congress made of representatives from South West states and all other members of the group, an Executive Council and a National Advisory Council (NAC).

COPE-AIDs has a secretariat composed of an Executive Director, two Deputy Directors, Campaign officers (many of them are health workers and medical doctors) and an Administrative secretary.
HEAD OFFICE65, Iworo Quarters, Obadore, Omuo Ekiti, Ekiti State, Nigeria.
LAGOS OFFICE14, Aina Eleko Street, Onigbongbo, Maryland, Lagos State, Nigeria.