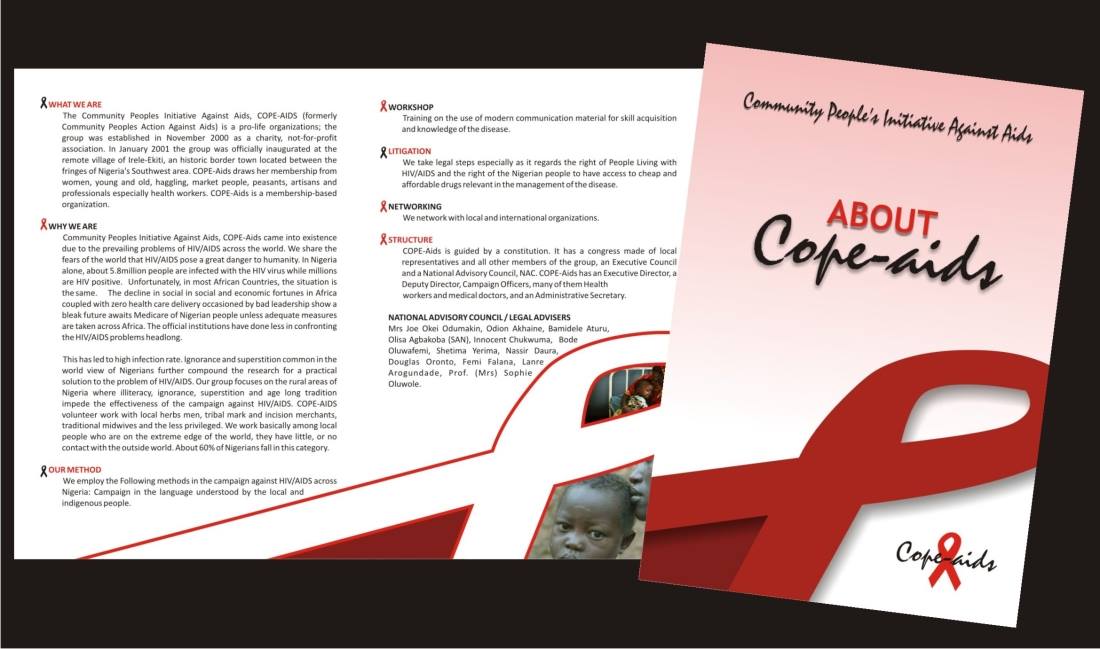 MISSION
COPE-AIDS is committed to a better living, good health and save environment for the people.
GOAL:
Africa to be free from deadly diseases especially HIV and AIDs, malaria and other related health challenges fueled by environmental factors.
Our history
COPE-AIDS was established in the year 2002 as a pro-life civil society organisation, committed to an Africa liberated from non-communicable and communicable diseases like HIV and AIDs, malaria, tuberculosis and other health challenges propelled by the largely miserable environment Nigerians and Africans live.
2015 AND BEYOND
COPE-AIDS has been working on HIV and AIDs for the past 15 years. At the group's 2015 Annual Congress, the new focus was designated for COPE-AIDS. Beginning from 2015, COPE-AIDs activities will now focus on;
Women Right

HIV and AIDs

Reproductive health and Public health safety
HEAD OFFICE65, Iworo Quarters, Obadore, Omuo Ekiti, Ekiti State, Nigeria.
LAGOS OFFICE14, Aina Eleko Street, Onigbongbo, Maryland, Lagos State, Nigeria.